About Kremer & Company, LLC
Kremer & Company, LLC is a Portland, Maine full service accounting firm dedicated to providing professional business and financial advice to companies and individuals that strive to maximize their after tax income. We are more than just another accounting and tax firm, we are your trusted advisor – a partner that you can turn to year-round from complex business consulting engagements, mergers and acquisitions, tax preparation, financial planning and often times IRS representation if needed.
We specialize in high net worth individuals, professional service providers, real estate developers and operators, manufacturers and contractors, family and charitable trusts and of course a myriad of other small businesses.
Let us help you with your financial and tax concerns, please contact us today at 207-874-7700 to arrange a free initial consultation.
Our Team
Steve Kremer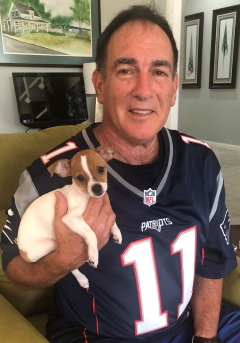 Prior to starting Kremer & Company, LLC, Steve was a Principal at a Portland Accounting Firm for 20 years and spent 11 years in the international accounting firm of Ernst & Young and the regional accounting firm of Macdonald Page (now Wipfli). Steve enjoys having close and long lasting relationships with his clients, solving complex tax issues, developing creative planning solutions and representing them before the Internal Revenue Service and other Tax authorities. He has vast real estate rental experience including like kind exchanges stemming in part due to his current rental business of Portland Furnished Apartments catering to the professional and corporate executive furnished housing needs.
Steve is a graduate of Towson University and holds a Master's Degree in Taxation from Bentley College and a Master's in Financial Planning from the College in Financial Planning. He is a member of the Maine Society of CPAs.
Steve lives on Long Island, Maine in Casco Bay, and spends time in Bonita Springs, Florida with his wife Ann and their terrier mix rescue dog Tina. Steve enjoys tennis, boating and the occasional frustrating game of golf.
Contact Steve at Steve@KremerCPAs.com
Pat Hodgdon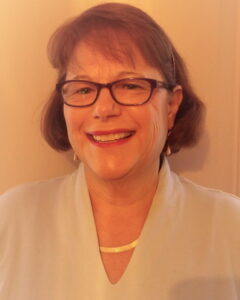 Pat has a long and varied career in accounting and taxation, starting as a bookkeeper, then advancing to tax preparer for a small Massachusetts CPA firm. Thirty three years later, her career includes working with Steve at Ernst & Young, and 27 years with a high-quality local Portland, Maine firm of Dawson, Smith, Purvis & Bassett, rising to the position of Director of Fiduciary Tax Services. Her experience includes all aspects of tax accounting, finally focusing with 15 years of specialization in fiduciary (estate and trusts) tax preparation. She has earned a reputation for quality work coupled with exceptional client service.
Pat also has a wide variety of life experiences that help her relate to many clients. These include owning a retail storefront and mail order business for ten years and commercial and residential real estate rentals.
Pat graduated from Husson College in 1991 earning the Highest Academic Achievement award and in 2018 was awarded the AICPA's Women to Watch award by the Maine Society of CPA's. She is a member of both organizations.
Outside the firm, Pat is still an active dealer in fine period antiques. She enjoys American history, animals of all kinds and outdoor activities. Pat lives in North Pownal with her husband Ron and dog, Abby.
Contact Pat at Pat@KremerCPAs.com
Brenda Singo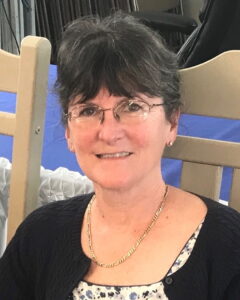 Brenda is our Office Manager and primary tax support personnel; she is our smiling face that you will see when you visit our Old Port office. Before joining Kremer & Company, she was the Town Clerk and Tax Collector for the Town of Long Island, Maine for 20 years.
Prior to raising a family of two boys, Brenda served in the U.S. Army as a Finance Specialist. She resides on Long Island, Maine along with her husband Dave. While not in the office, Brenda and Dave are avid bowlers and enjoy traveling.
Contact Brenda at Brenda@KremerCPAs.com